We have just about everything for those who prefer privacy with access to our custom Zerocoin protocol (zPIV), to spend/send and gain staking rewards. For those who desire speed will enjoy our 60 second block time and near instant transaction times. For those who would like to earn a passive income, you can do so by staking their PIV or zPIV and even run a Masternode. As a Masternode owner, you get to play a role in our governance system by voting on proposals for the good of our community and project.
It can at times be quite complicated for the standard user to understand the budgeting system, how to review, submit and vote. So we have decided to create our new platform called, PIVXCentral.org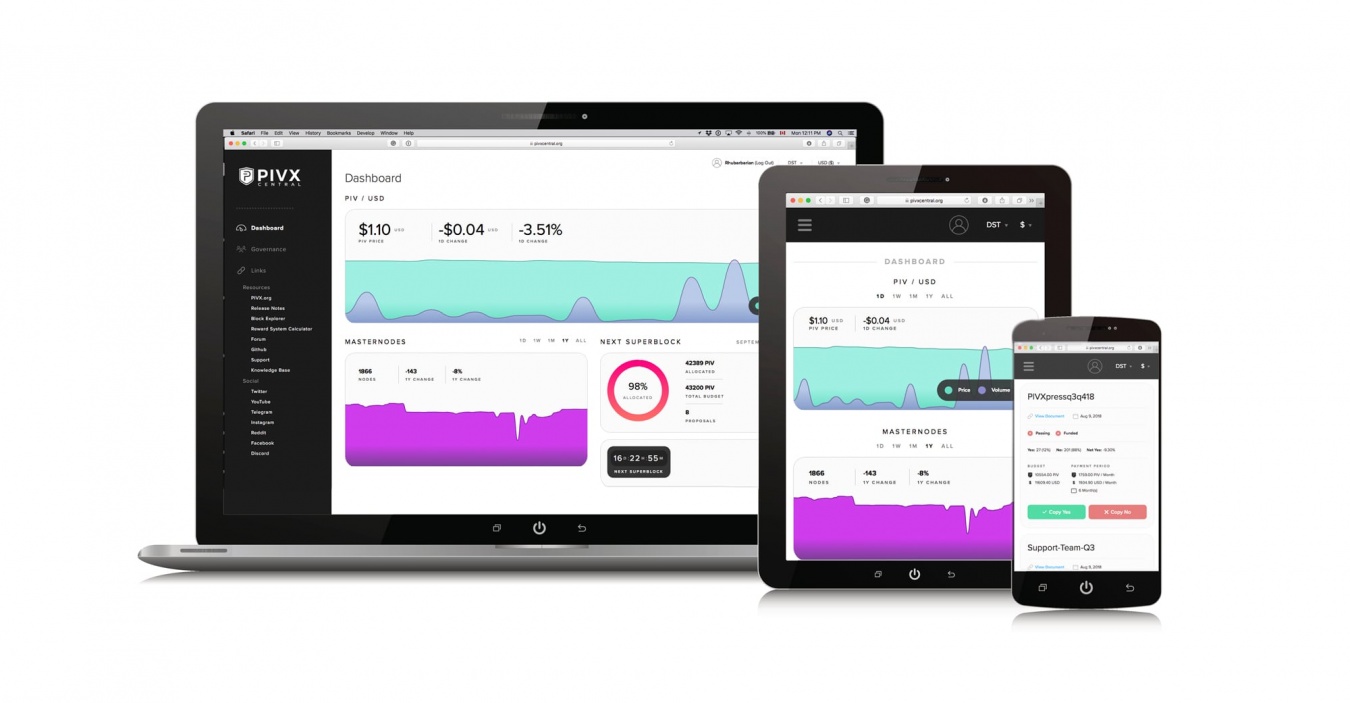 This platform will adopt all the voting and proposal creation procedures directly into the online platform providing a much easier and aesthetic way to be involved in our governance!
From the portal you can do the following:
View the Budget
View how much PIVX has been allocated to proposals
View Submitted Proposals
With a single button click, you can copy the command to paste into your Masternode controller wallet to vote privately from there
See which proposals have passed, are funded and the duration of funding
Create and manage your own proposal from the site easily and intuitively
See the next superblock
Monitor the price of PIVX as well as the volume
Monitor active Masternodes
Have access to an index to everything important PIVX related
And now for the first time, you can even pay the fees for submitting a proposal with your mobile wallet.