Exobit's goal is be the users' daily crypto platform – to be the bridge between users and the crypto space.

There is no other platform out there that is Multi-Wallet, includes a local Point of Sale and Store inventory system.

It's another world first!
Main Features
THE EXOBIT ECOSYSTEM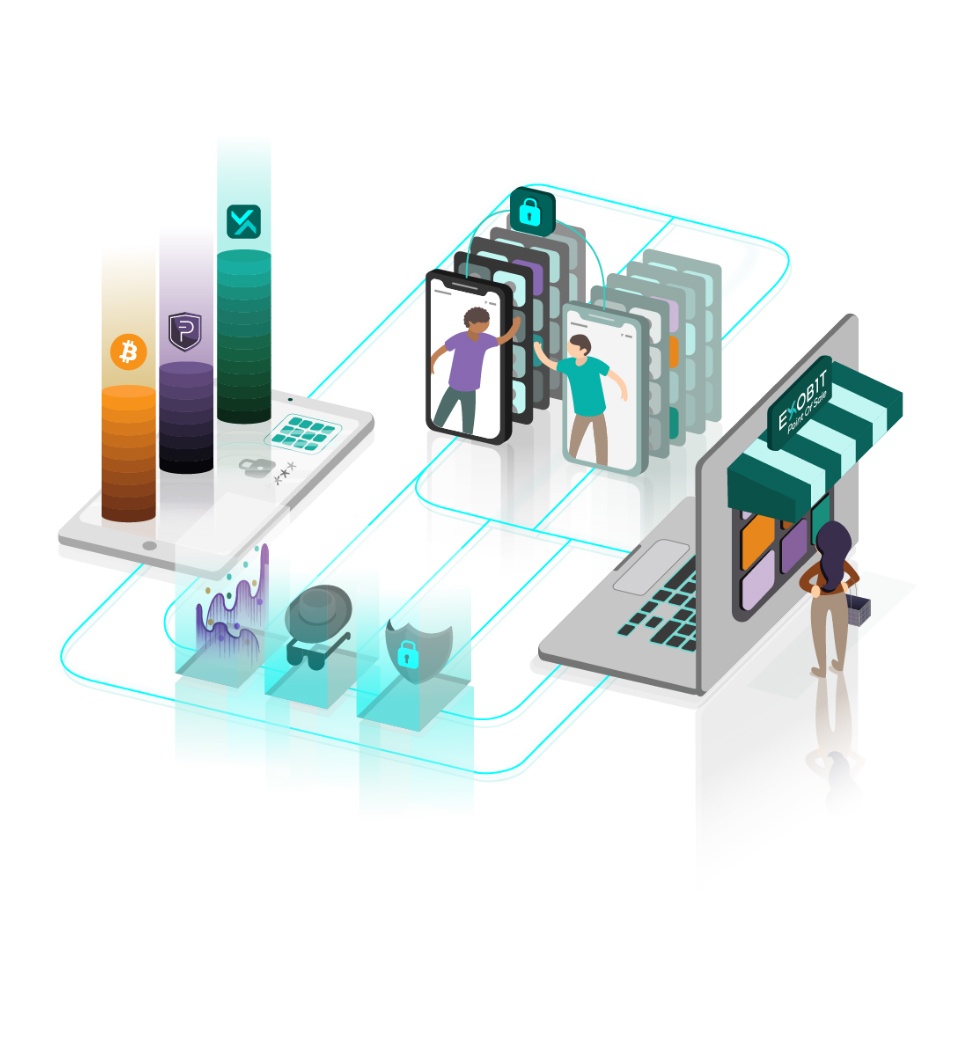 The Exobit platform supports Bitcoin and PIVX in all of the available features such as Multi-Wallet, Point of Sale system and Portfolio Manager. More cryptocurrencies will be added at regular intervals.
EXOBIT is a complete solution to secure, send, and receive cryptocurrency transactions and merchant payments, and offers many useful features and an intuitive UI for a seamless experience. Send and receive a wide variety of cryptocurrencies, all while knowing your digital assets are fully secured with an encrypted HD wallet only stored on your local device. Even if you lose or damage your device, all of your wallets can be restored with your 24-word recovery seed phrase.
Make use of the Point of Sale system, Portfolio Manager, and P2P Encrypted Chat System (coming soon), all within one app with the highest levels of trustless security and anonymity.
POINT OF SALE SYSTEM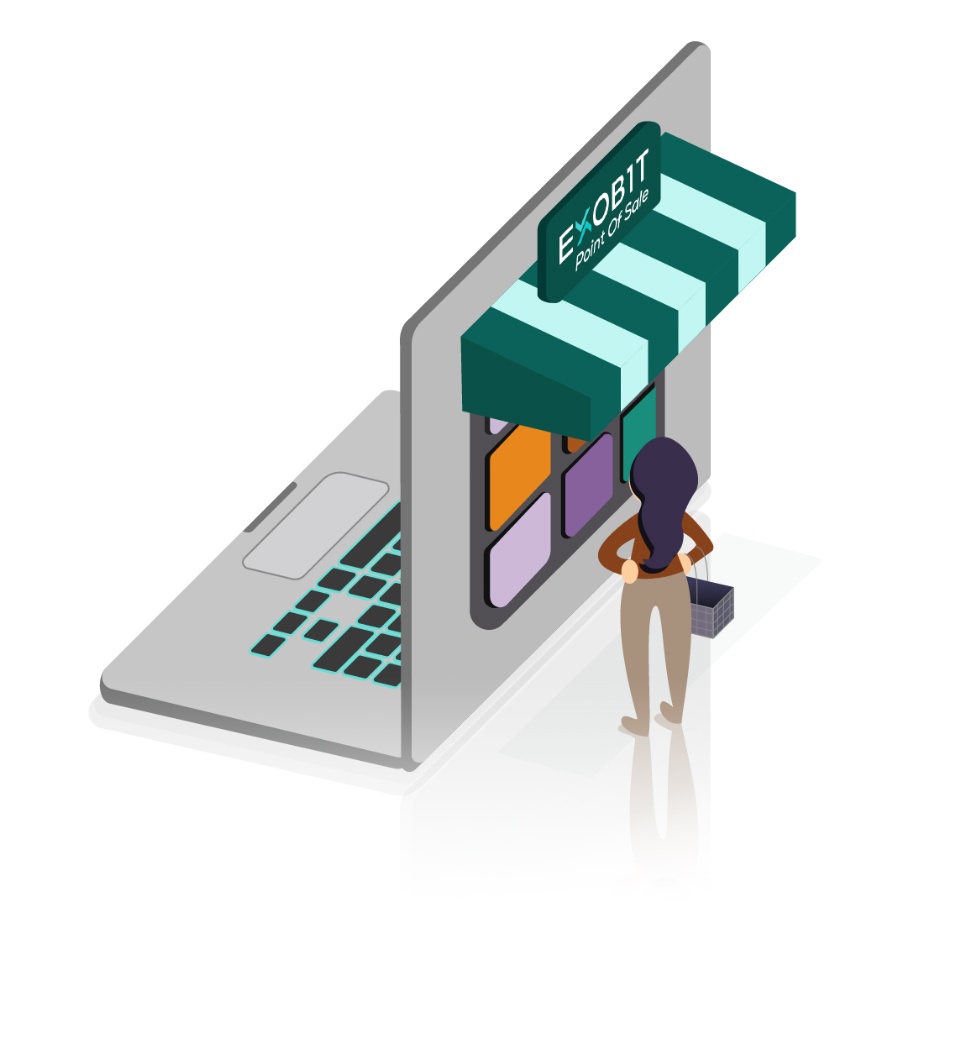 Transform mobile and desktop devices into fully-functioning cryptocurrency POS systems, enabling anyone to create inventory lists and select goods and services, generate QR code invoices, and start accepting cryptocurrency payments in minutes.
PORTFOLIO MANAGER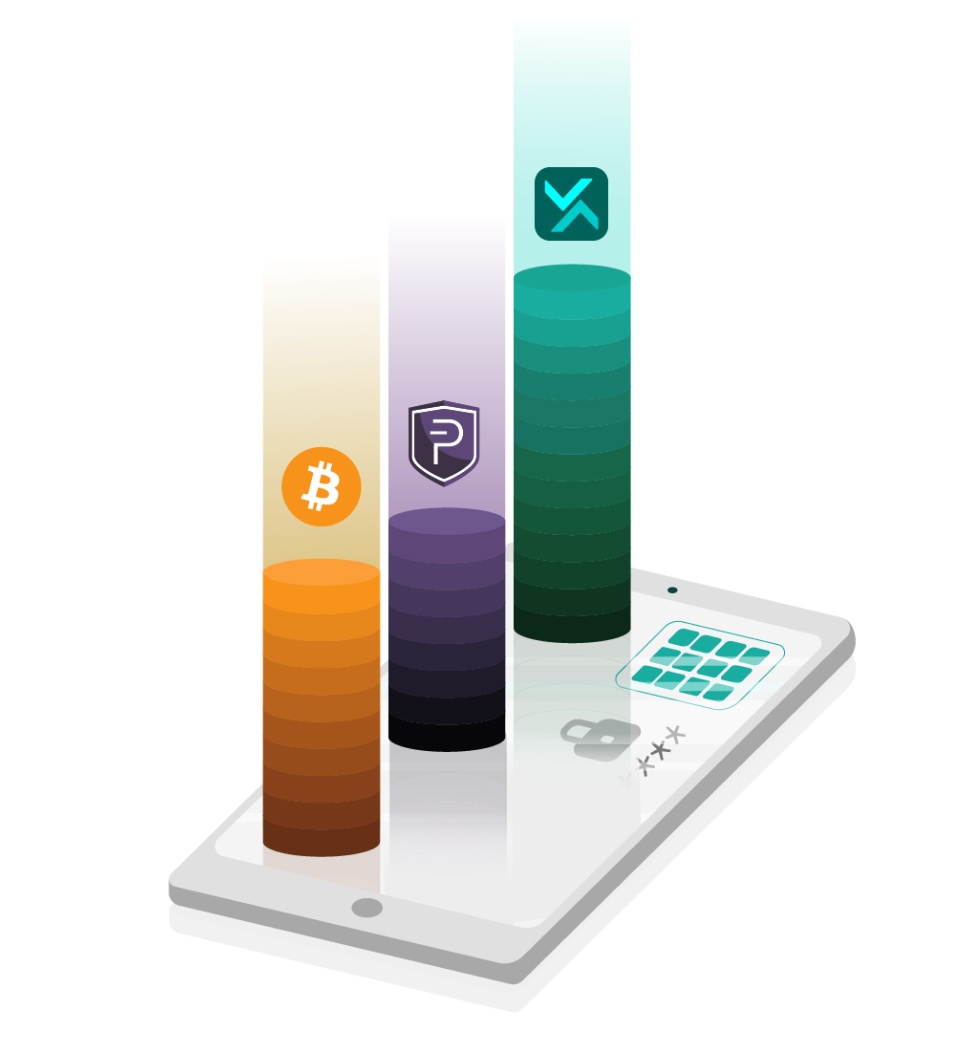 Track your favorite cryptocurrencies with accurate and real-time price updates. Stay up to date at a glance with intuitive graphic representations of your holdings and their historic performance.
The app will be translated into over 10+ major languages and available worldwide.
Reactions
Exobit looks to be a game changer in the wallet space. With the ability to have multiple wallets, atomic swaps, as well as a free to use, built in pos terminal – it's really taking mobile payments to the next level.

John M Business Developer, PIVX
With Exobit coin swaps, soon PIVX won't need exchanges and it will give privacy to other projects too! A completely Trustless, Secure and P2P, future is coming!

Eric Stanek
"Holy sh*t." –

Snappy Global Ambassador, PIVX
I'm really happy with how the store function works. It's very user friendly.

Fused Hellios PIVian, PIVX
FAQ
What is Exobit Universal Wallet?
One of the core features of the Exobit app. Our universal wallet is a decentralized multi-asset cryptocurrency light wallet that offers best-in-class security and privacy and makes sending and receiving convenient with contact management and QR code payment requests. We will continually add support for the most popular cryptocurrencies.
Is Exobit Universal Wallet free?
Our universal wallet is not only free to use- it also does not have ads or monetize your data in any way. The multiwallet's technical development will be funded privately and by other projects adding their coin or token to Exobit, and will be continually improved as it serves an essential role in the Exobit ecosystem.
How does Exobit keep my funds safe?
Your funds are fully secured in a single recovery seed phrase or encrypted backup file on your own device and any backup storage devices you use. There are no centralized servers storing data, login information, or backups. So long as you have at least one of your master recovery seed phrases or backup files, you will be able to fully restore the funds held across all your cryptocurrency wallets in the Exobit universal wallet.
How Do I get my projects' coin added to the Exobit Platform?
We will add support for more legitimate cryptocurrencies over time based on their market cap and popularity among our users, but other projects also have the option to apply for fast-tracked integration with Exobit. Depending on the project and going integration efforts, there may be different fees and integration times. To learn more, please contact us at [email protected].
How to: Backup and restore my wallet
Go to Settings>Backup App.
Select either Wallet File or Recovery Seed Phrase
When backing up with Wallet File, use a strong password with at least 16+ characters. Multiple copies can be made and put on different storage devices for redundant data protection.
To back up with Recovery Seed Phrase, select SHOW MNEMONIC (desktop only) and write the 24-word seed phrase in the correct order. Never share your seed phrase with others. Anyone with it will have access to your wallet.
For security reasons, it is strongly not recommended to make a digital backup of your recovery seed phrase in plain text or to copy and paste it.
Restore wallet
Go to Settings>Restore.
Select either RESTORE FROM FILE or RESTORE FROM PASSPHRASE.
When restoring with Backup File, navigate to your backup file and input the password used to encrypt it.
When restoring up with Recovery Seed Phrase, please enter words one at a time instead of copying and pasting it.
How to: Switch to Point of Sale Mode
On Exobit mobile app
From the home screen, tap the Profile tab>The three vertical dots icon.
Tap the option "Switch to Point of Sale". You can switch back to Wallet mode in the same location.
On Exobit Desktop app (coming soon)
From the homescreen, click or tap the upper right corner option "Switch to Point of Sale". You can switch back to Wallet mode in the same location.