This created a hostile environment at times and we were concerned for our members and the reputation of this space and our project. As a community, we talked about the brand and who we wanted to be seen as and how we should present ourselves in the crypto-verse.
Many started talking about being the "good guys" of crypto, being a space where people feel safe and creative and where we wouldn't put up with acting out or rude or harmful behavior.
We needed a story, a narrative, an image to help people understand where they could fit into PIVX without having to set any rules or guidelines. This is when the image of the table came to mind. I found an image, wrote some copy and we posted it on social. It resonated with the community and since then we've spoken of this narrative to inspire people to get involved in the right way, understanding their place at the table, bring their best, and being their best.
Since then, the vibe of a family-friendly community has solidified and we are now known for being an inclusive and safe place for all ages, genders, and cultures.
This film was a labor of love (volunteered time) and privately funded.
We hope it resonates with you and as a community, that we can be proud of where we're headed and who we're going there with.
Chad Ballantyne AKA: Rhubarbarian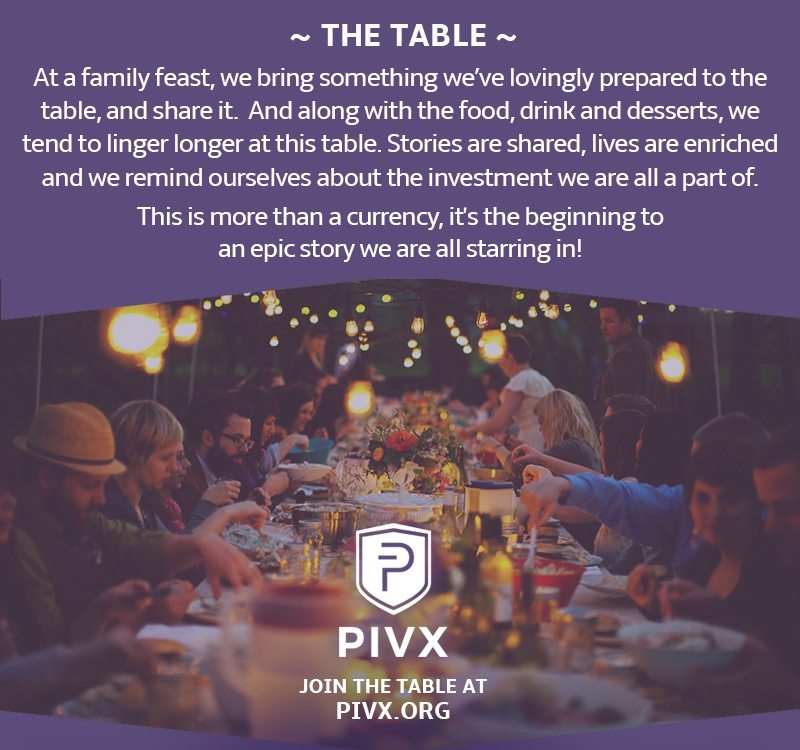 Listen to a live recording of a few of us discussing the Brand after one month in last year. The Table is mentioned a few times.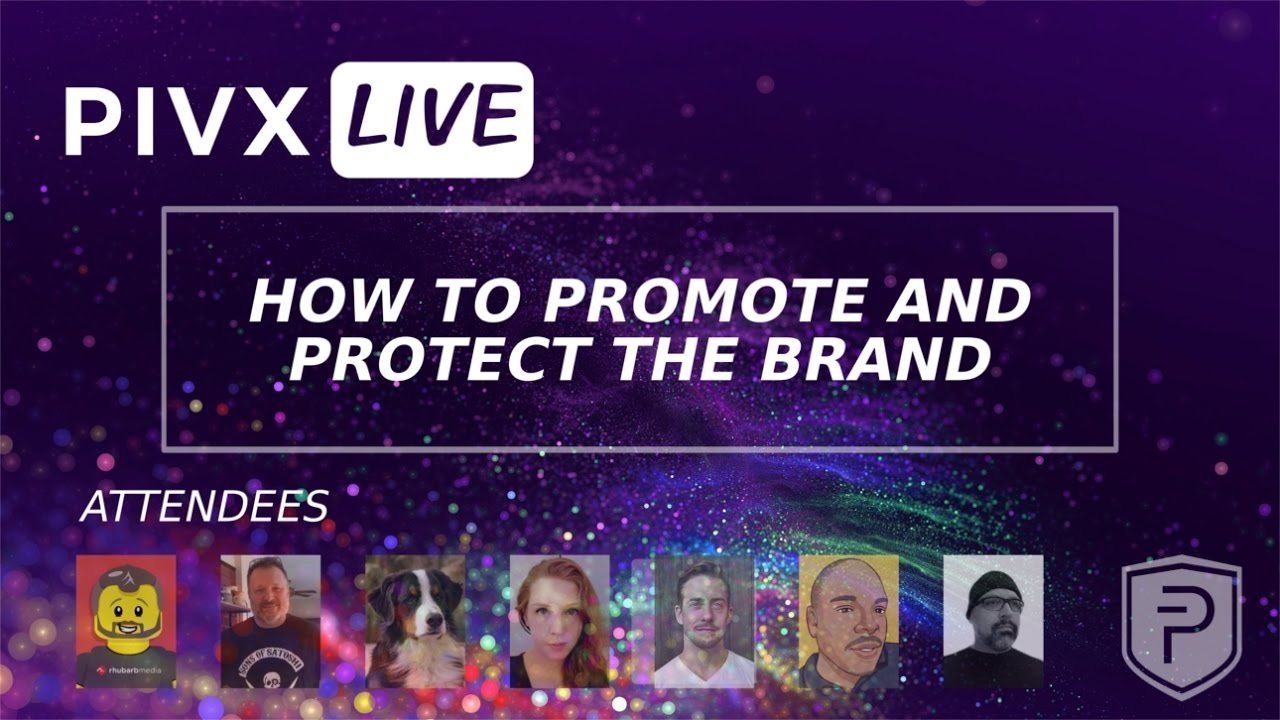 Be sure to follow us on Facebook and Twitter for the most up to date information! Have Questions?

This film is an analogy of genuine community as expressed by one person in their culture. Feel free to replace the location, the people, the table and the food with your cultural experience. The idea is the same. Something cool happens when we come together to eat with like-minded people, and the same when we gather around a project like PIVX. Join Discord. Send in your pictures of a family feast. Let's celebrate our cultural differences!

Please comment on how you've experienced this with PIVX in regards to the community, the care, the collaboration and bringing your best to the table.