One of the fastest growing Slacks ever in Cryptocurrency (1600 new members in 24 days)
We are preparing a platform to accept 1000's of community members who want to be part of the change and apply their personal skills at any level for the benefit of all.
Hundreds of community members currently swarming the PIVX project in all areas.
Greeting new members
Performing tech support for Wallets, Masternodes, Staking
Governance
Development
Legal/Accounting/Tax info
Creating Guides and Video
Social media and Marketing
Charity development
Wiki
Translation
Interviews
And much more!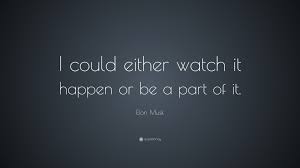 PIVX has moved from 81st position (1.5million mktcap) on coinmarketcap.com
To settling into the top 20
But even with this success there are doubters of the merits and potential of this project.
Unfortunately people focus on price when they should focus on tech and building the community.
The question I think anyone interested in cryptocurrency should ask themselves first is….
"Why am I involved?"
If it was to get rich quick then you really should find a pump and dump somewhere. We are not focused on the price…if anything it is a distraction from the project.
I personally, would not be wasting my time on this project if I did not think it has merit.I have a well paying job outside of crypto…..I am a volunteer here.
There are many that want to destroy PIVX because we are saying "NO" to the status quo and "YES" to innovation, inclusiveness, respect, honesty, radically changing crypto………. and the world in general.
Others are totally focused on greed and power…..control.
This week we announced that we will vote to remove the centralized monopoly of voting rights of Masternodes and giving all PIVX users the opportunity to vote…… to personally have a say in the direction of PIVX.
EVERYONE
This action alone attacks the core philosophy of absolutely every other coin in existence. Will any other coin give up centralized power? NO WAY!
Please take a few moments to really consider what we are doing and why YOU are interested in PIVX. The whole community is here to listen, to you give you a platform where you can affect change in your life and your community. The ONLY crypto to do so honestly and with integrity.
Negative sentiments are common when others are successful.
Ghandi has a quote which applies very well to PIVX.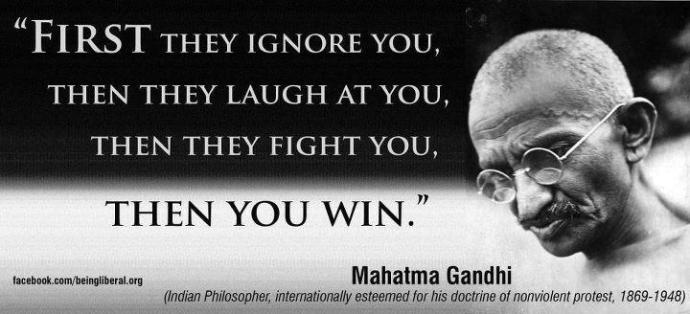 We have already passed the barriers of the first 2 and are starting the 3rd….Now people and powerful corporations are fighting us……a very good sign. It only took us 24 days to accomplish that!
How will PIVX help you to be that change?
I am not walking away because someone else is afraid of challenge. I don't live my life that way and nobody I have met yet in the PIVX community has expressed anything differently.They are amazing "real" people with long term goals. Full of passion, intelligence, creativity and so much.. much.. more.
We will succeed in changing the way crypto works… for the better
WE ALREADY HAVE!
WITH COMMUNITY!
PIVX.org
Slack.pivx.org