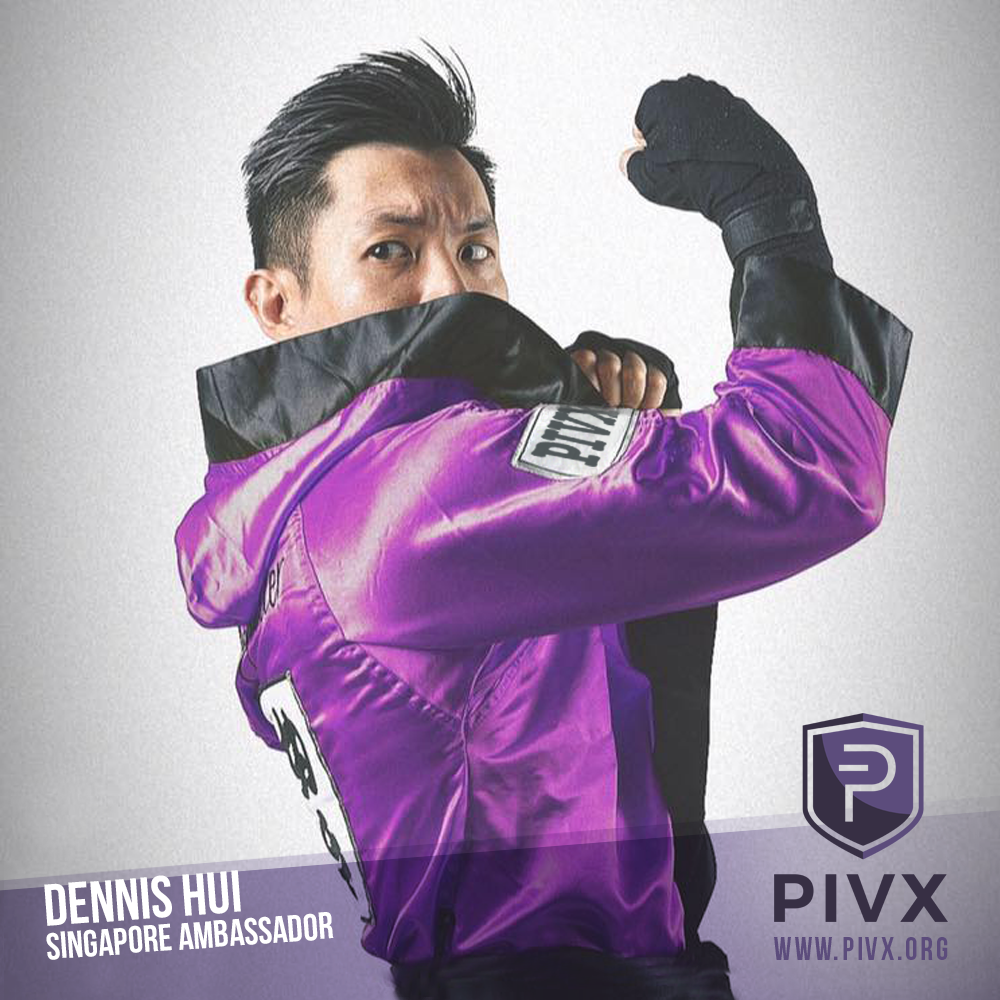 Dennis Hui
Discord: @cryptoweight
Singapore Ambassador

During the crypto bear market of 2018, I was on a hunt for value.
Specifically, I was searching for masternode projects to invest in. Naturally, Dash was on the wishlist, but it was still out of reach. And that's when I chanced upon a "little" fork called PIVX.

After downloading as many podcasts as I could find on PIVX, I was sold on the solutions presented by the project. One night in Dec, Snappy's name came up on one of the podcasts, and I wrote to him on Facebook immediately.

"Hi Snappy, you don't know me, and this is a bit of a long shot, but if you're interested in having PIVX ambassadors in Singapore, I'd love to help."
"We'd love to have ambassadors in Singapore!!!" He wrote back on Christmas Eve with 3 exclamation points.

Snappy linked me up right away with the lead of the ambassador program, Rhubarbarian. I was supplied with logos, slides, and a bunch of PIVs to hit the ground running.

OK so now I'm a PIVX ambassador, what do I do next?

I wrote to my alma mater, Nanyang Technological University. Ranked 12th in the world. "Any business school undergraduates interested in a talk on crypto?" I asked an old friend in the school's Career Services department.
Great timing! The Investment Banking Club had a crypto trading competition going on that weekend, and invited me to join the judging panel – because I was a college alumnus and because of my career trading financial markets. On top of being a judge, they gave me a 30-minute slot to make a presentation on crypto.
So I angled my speech to the business school students with a financial slant.

Asymmetric Risk: Would you risk 1 to make 10? I.e., what does the risk to reward ratio of going long crypto look like at this stage of the bear market? And also on that topic, in what other ways can I generate returns in this market?
Which brought me back to how I even came across PIVX in the first place. The masternode rewards that rival the single digit dividend returns of traditional equities, except with the immense potential of capital gains on the underlying PIV price.
Judging the crypto trading competition showed me that these undergraduates were eager to learn about crypto and its global implications. Getting in at this stage of the bear market provided incredible opportunities for investors or traders who could identify the asymmetric risk in the market.
There were only 4 tradeable cryptos in the competition's simulation platform – BTC, ETH, LTC, and BCH. For many of these kids who were still making their earliest forays down the rabbit hole, they at least now know a fifth.

PIVX.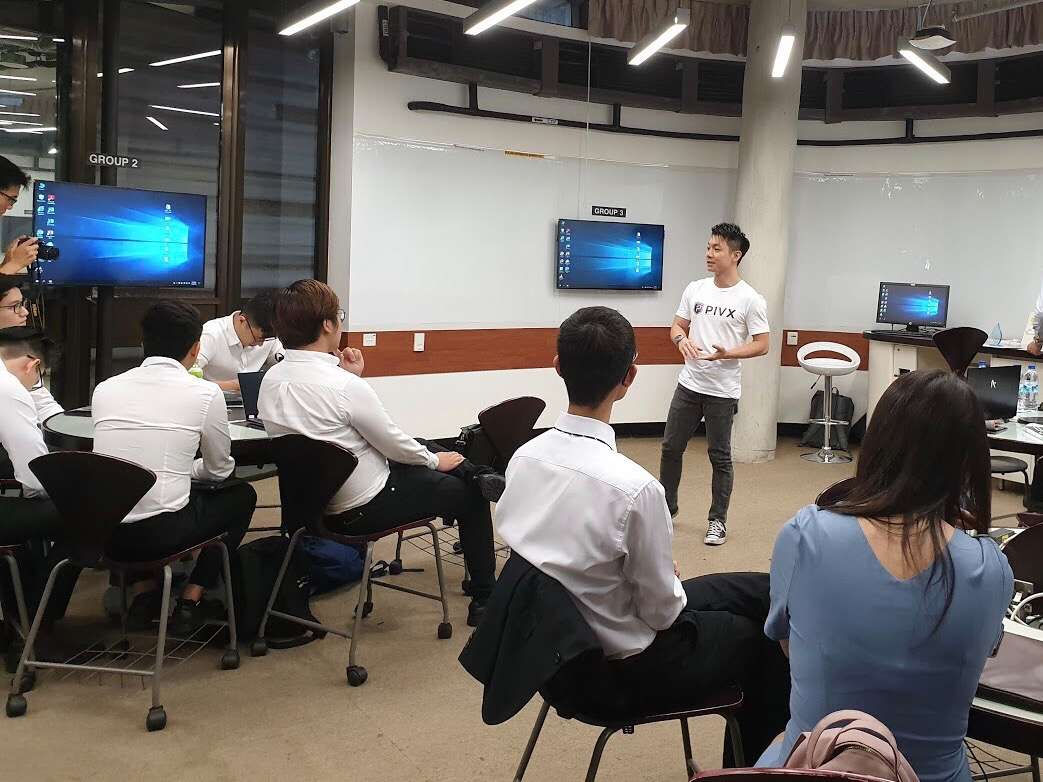 Engaging the audience with a discussion on crypto trading and the PIVX project
Grasshopper Cup: Singapore Trading Championships 2019 – Powered by EMX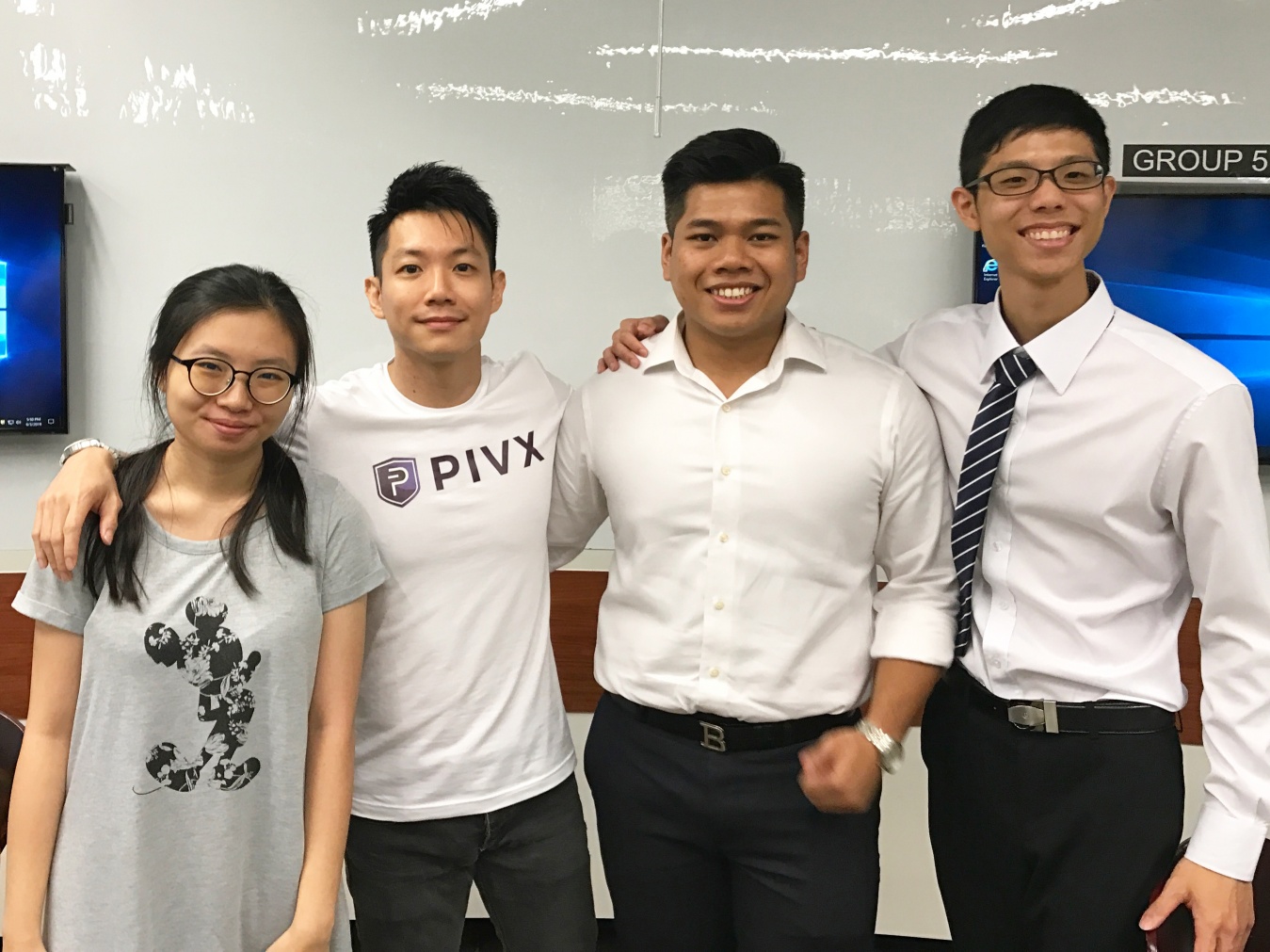 Making students download their PIVX mobile wallets so I can hand out rewards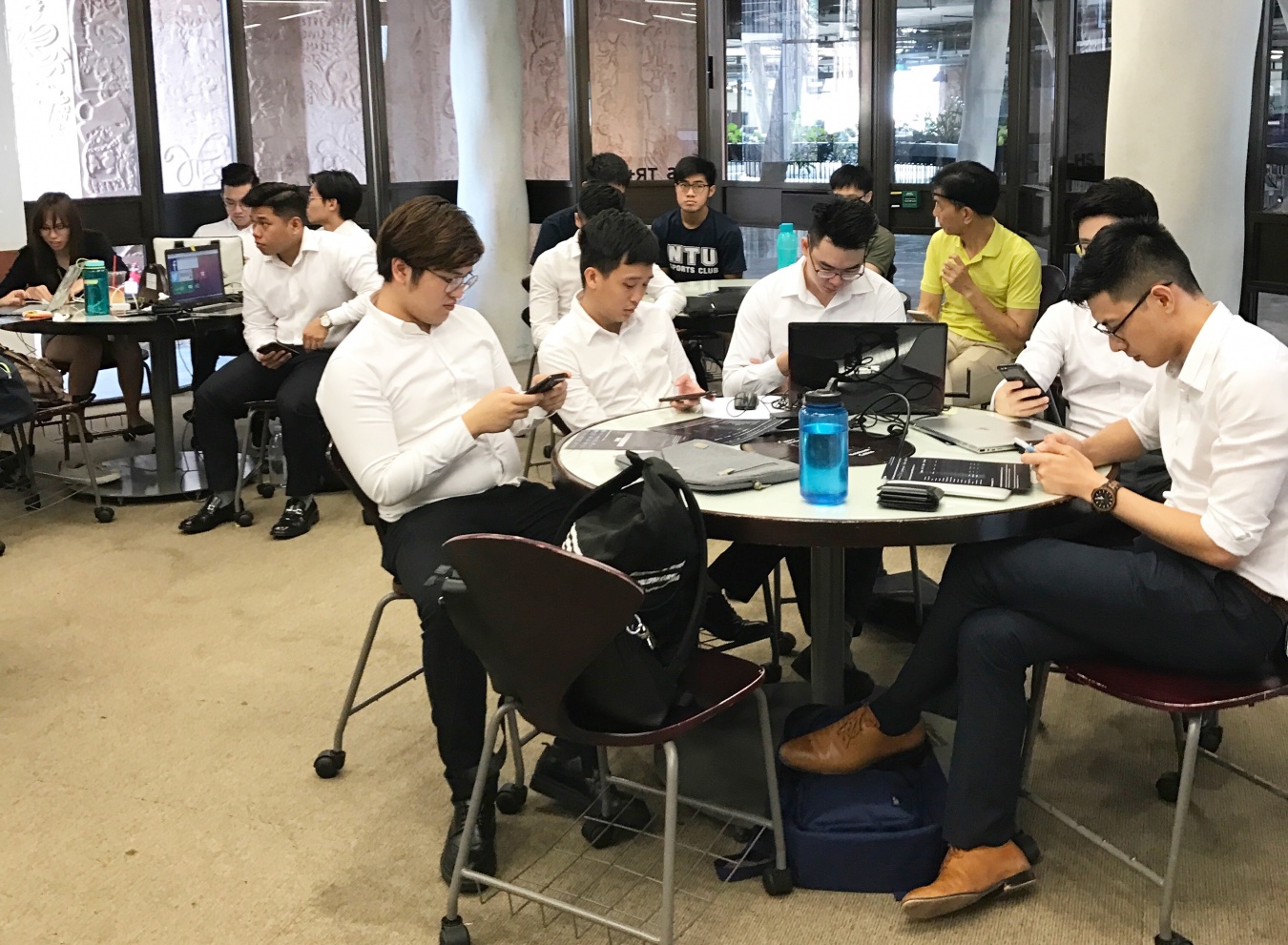 Some students owned the first crypto of their lives – not BTC, not ETH, but our very own PIV, deposited right into the new wallets they just downloaded. I'm second from left (obviously), and I may look like a student too but I really am 10 years older than them!