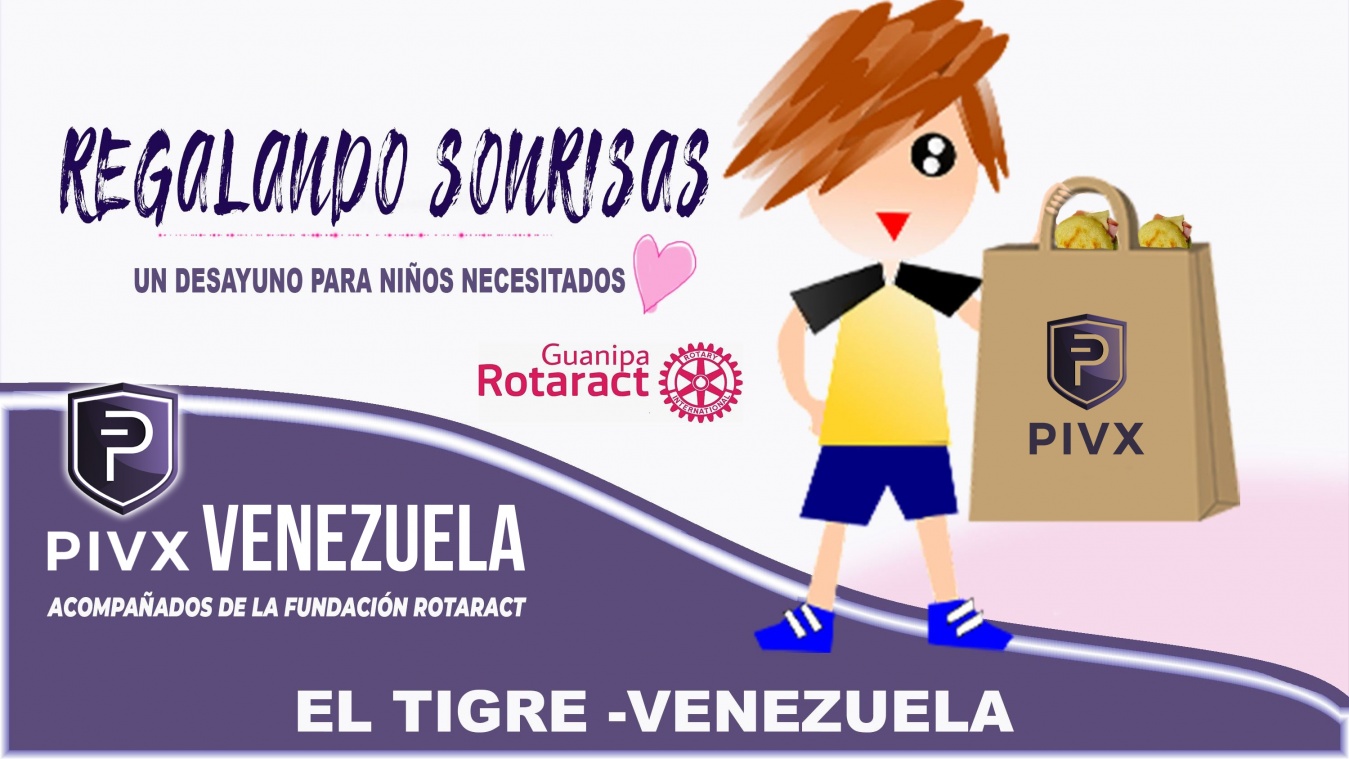 The day will begin at 08:00 a.m. Venezuela time and we will be held at Plaza Bolívar in the city of El Tigre.
This day will happen with the support of Rotaract Guanipa. Find them on Instagram https://www.instagram.com/rotaractguanipa/, joining efforts to benefit more people.
The activity is sponsored by PIVX. The Proof of Stake currency with the best, fastest, private and lowest-cost rewards in the market.
Educating about cryptocurrency and giving back to to our local communities!

Detalles en Español
Estaremos regalando sonrisas a los niños más necesitados mediante la entrega de un desayuno. La jornada iniciará a las 08:00 am hora Venezuela y tendremos como punto de salida la Plaza Bolívar de la ciudad de El Tigre.
Esta jornada la realizaremos con el apoyo de Rotaract Guanipa, los puedes encontrar en Instagram https://www.instagram.com/rotaractguanipa/, uniendo esfuerzos para beneficiar a más personas.
La actividad es patrocinada por PIVX. La moneda Proof of Stake con mejores recompensas, más rápida, privada y de más bajo costo del mercado.
¡Educando en criptomendas y aportando de otras maneras a la sociedad!
Photo Gallery