PIVX is indeed a utility coin, in my opinion. But that doesn't mean it can't be used for fun. That is if gambling is your thing and you consider it fun.
I one-hundred percent admit that I don't gamble (the irony of owning crypto is not lost on me, people). It's just not my thing. However, for those looking for the rush of throwing the digital dice, Pretty Cobs is just for you.
Note: The PIVX Foundation nor its partners endorse this project. It was developed solely by a community member and is not an official part of the PIVX portfolio.
Owned and operated by Discord user shoephone, Pretty Cobs is pretty straightforward in terms of what it does. The site is very minimalistic (a plus for me) and fairly well organized. As great as the aesthetics are, I couldn't help but immediately think, how do we know the digital dice aren't loaded?
This is the part of gambling I hate the most, the unknowns. That said, shoephone states on the site that the results and randomness are provably fair; "The app uses a secret to hash elements related to your wager." Follow the link to find out more and how you can validate your own win or loss.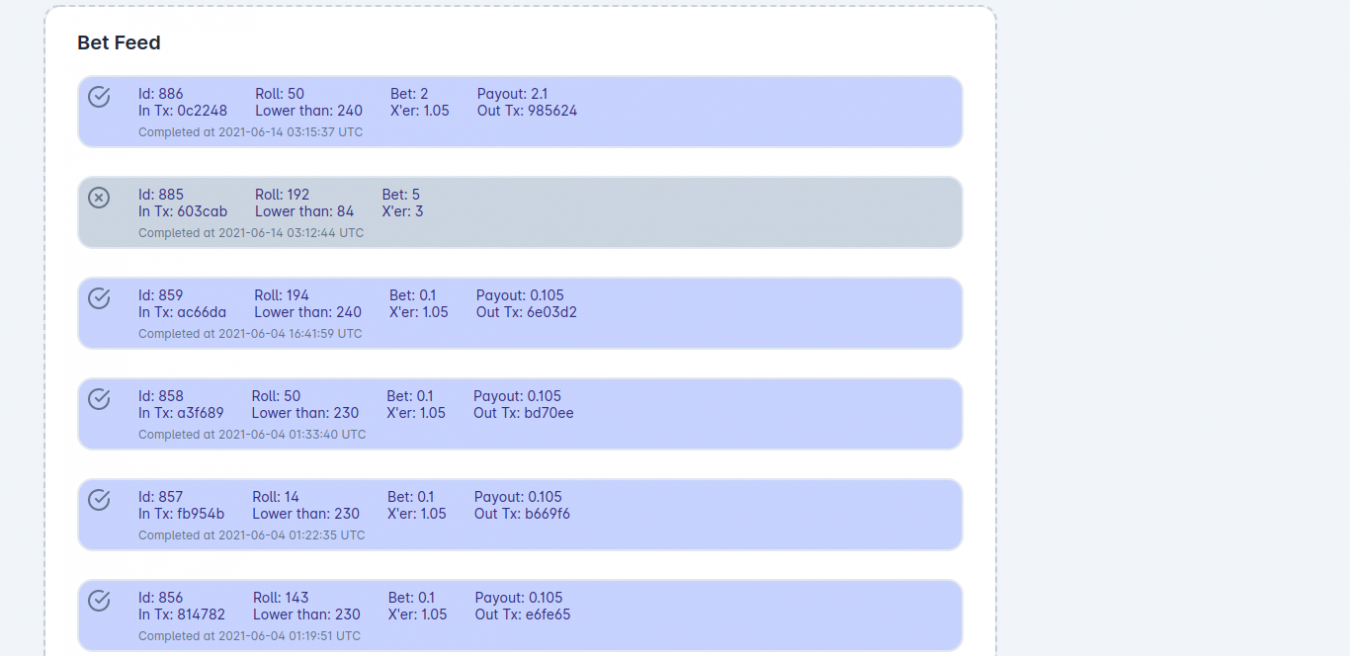 Regarding the winning and losing on the site, I had to give it a try. You know, for journalism. I used my own PIVX and lost some of my own PIVX. On my first roll of the dice, I chose a bet multiplier of three and needed to roll less than 84- I was feeling lucky. I sent three PIVs to the generated QR code via my Flits wallet. It was super easy (scary easy). As soon as it was sent, I could see on the site that I had lost. My roll was 192. Bummer, I just lost 5 PIV. In the screenshot here, the top two results are mine.
So I tried again with a multiplier of one. With this, I had to roll less than 240. The same thing, I scanned the QR code, sent two PIV to the site, and immediately found that I'd won. My return was 2.01. So, for the day of gambling, I lost a total of 4.90007232 PIV. And, again, I'm not too fond of gambling.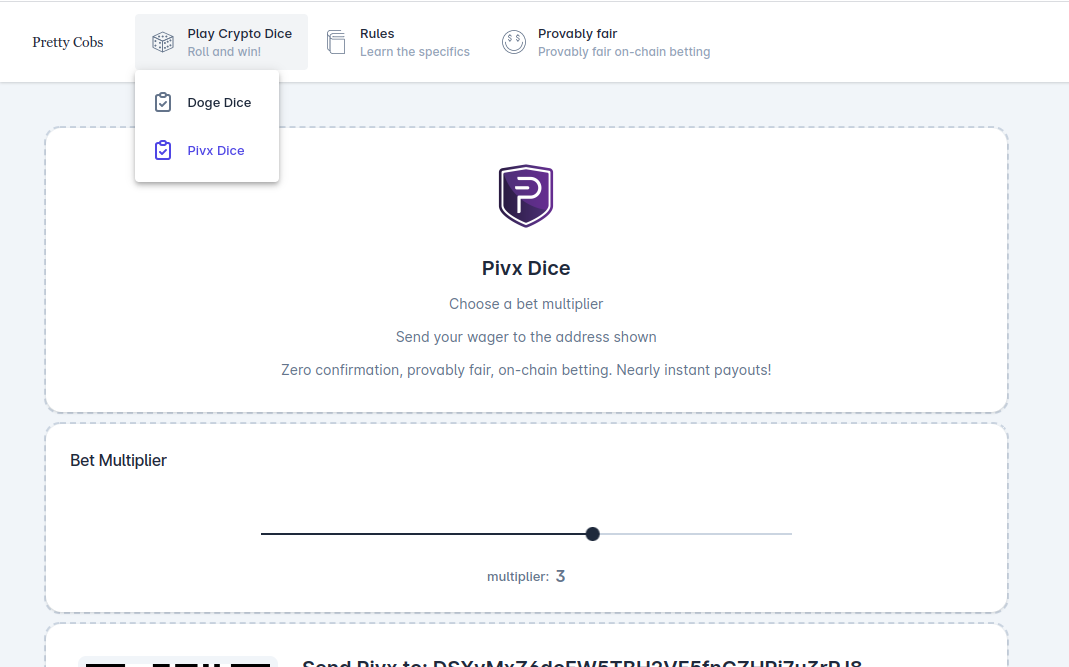 That said, I'm pretty (no pun intended) impressed with how easy the site is to use. No frills or gimmicks, so to speak. Just luck of the [digital] dice.
Also, if you're a DOGE holder*, you can bet that too.
*Note I didn't use HODLER, 'cause if you were, you wouldn't be thinking of gambling it away now would you? ;)
Questions, Comments, or Concerns? Contact me via [email protected].