Over the past 7 days:
This was a common theme experienced across the majority of the Alt markets. The average weekly marketcap also dropped, dipping 12% compared to last week. Additionally, the daily USD value saw a tighter spread this week, with a range of nearly $0.06 over the week.
The Daily Volume for PIVX ranged between $75k and $341k, with an Average Daily Volume of $163k. The total volume over this same 7 day period was $1.14 million (Figure 1).
The Daily Total Marketcap for PIVX ranged between $15.5million and $20.7million, for with an Average Marketcap of $17.1 million(Figure 1).
The Daily USD Value for PIVX ranged between $0.27 and $0.33 with an Average USD price for the week of $0.31 (Figure 1).
The top three exchanges regarding trade volumes were:
Most traders elected BTC as their favourite pair this week.
Figure 1: PIVX 7-Day Chart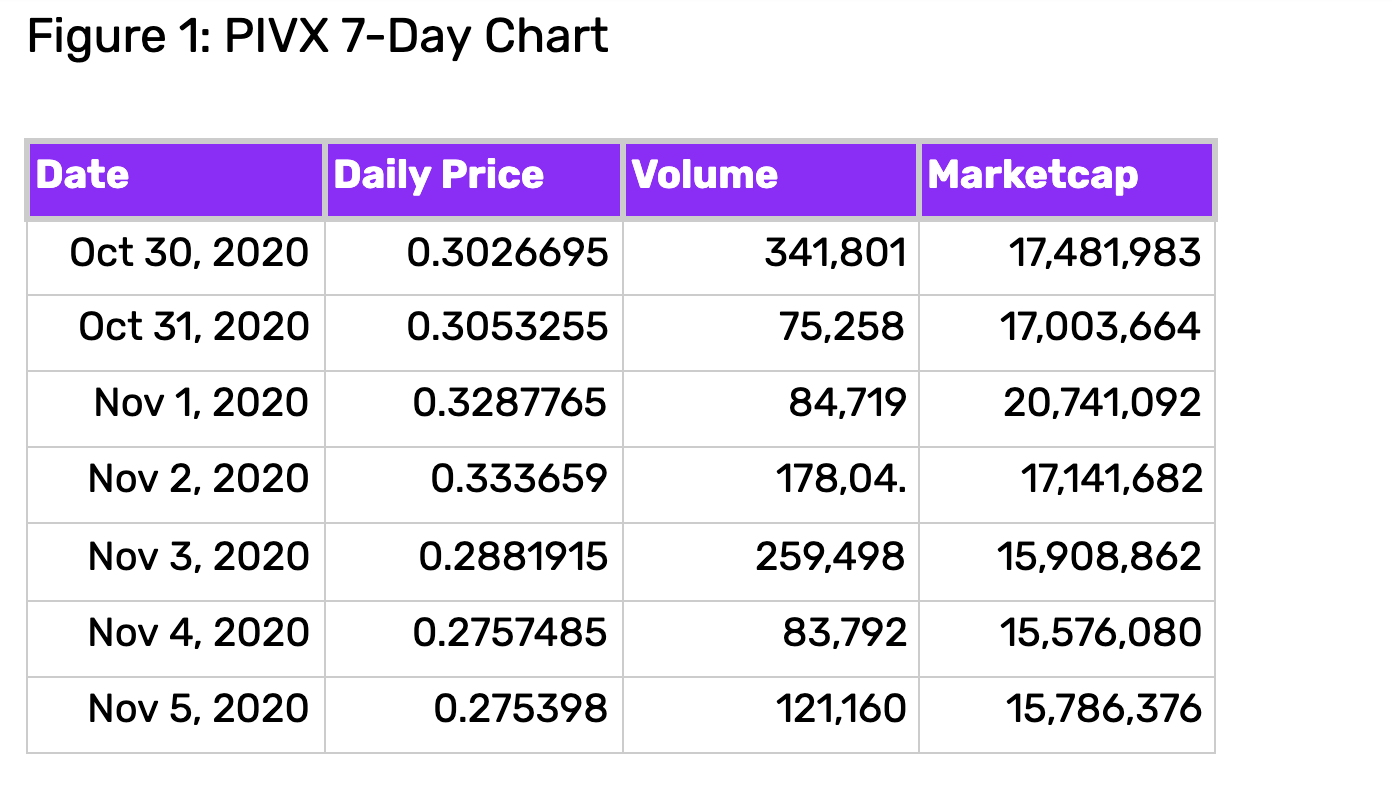 Review last week's weekly market update.